Executive Director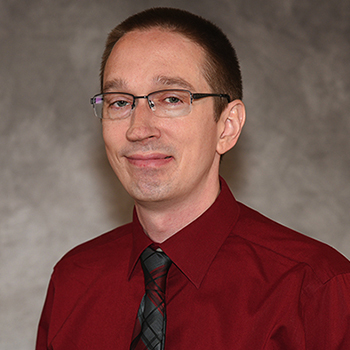 Chris Messersmith is the Executive Director of Suncoast PACE for Empath Health. He began his career with Empath Health in 2013 and spent four years with Suncoast Hospice before transitioning to Suncoast PACE in 2017. Chris previously served at Suncoast PACE as the Operations Manager and Social
Work Supervisor and at Suncoast Hospice as a Psychosocial Team Leader and Social Worker. Chris is also a long-standing member of the Empath Health Ethics Committee. He is a Licensed Clinical Social Worker and received his Master of Social Work degree from the University of Pittsburgh and Bachelor of Political Science and History degrees from Pennsylvania State University.
Chief Medical Director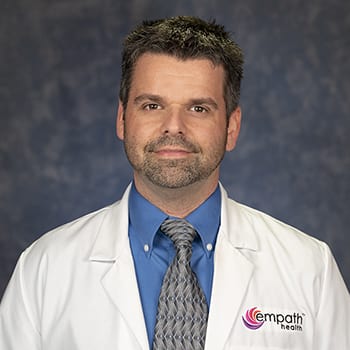 Dr. William Burt, MD, DABFM, is the Chief Medical Director of Suncoast PACE (Program of All-Inclusive Care for the Elderly). He oversees all of Suncoast PACE's medical care and staff. He is board certified in family medicine and holds a Diplomat certification from the American Board of Family Medicine. Dr. Burt has more than 12 years of experience as a Family Physician focused on seniors previously serving as medical director of the New Orleans PACE program and has also worked in Community Health Centers in Tennessee and Louisiana along with several years in private practice. In addition, he has cared for Veterans at the Memphis VA Medical Center rural satellite clinic.
Judy Woodworth, Chair
Betty Oldanie, Vice Chair
Ford Kyes, Treasurer
D. Rep. DeLoach, Esq. , Secretary
Kelli Hanley Crabb
Ben Hayes
Kevin Logan
Erin McLeod
Carrie Nero, PhD
Susan Walters
Chad Whetstone, CPA
Jennifer Whited-Pope
Jonathan D. Fleece, President and CEO